Woot!!! Finally finished
好心作怪, a hongkong drama serial.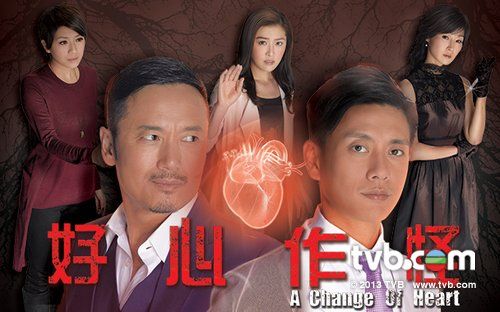 Very nice show. Really appreciate all the great acting, especially Michael, Bosco and Joey.
I wouldnt want to be a spoiler if you haven caught the movie but just have to mention anyway that Michael's acting was really superb in the show. From being a super arrogant unethical businessman to one who is kind and charitable, it's not easy to show a gradual change in personality of the character without being sudden and obtrusive. The script was wonderfully written, lots of twists but not overly "drama" until it became illogical.
So nice to see Joey back on screen. She is still looking lovely at her current age of 42 and those long legs of hers, wee-u-weet! Her figure is exactly the same like how she was
馬小玲
in "A date with Vampire". Amazing. Joey's the bad guy, one that is remarkably resourceful and cunning. But also one outstanding character that you will never ever forget.
Bosco acted as 2 twin brothers with totally different personalities and I felt his acting has reached another level.
All in all, enjoyed this drama and I was pretty hooked few weeks back. =)