While I totally agree on the saying that Singapore is summer all year round, I must say, our summer months, Jun, Jul and Aug are simply the worst summers one can have during the year. Despite I'm already used to the hot and humid weather here, I cant help noticing the changes I saw on myself as well as the changes which I need to adapt for these months;
I sweat more
My makeup slides faster
My makeup just looks thicker even if I'm using my usuals
My face and scalp gets oilier faster
I get more breakouts
I get more tanned easily
There's a need to change my skincare and makeup routine.
And I start to think...."you got any skincare routine meh?" HAHA.
Actually I dont really have an elaborate one. But I feel for now, everything needs to be "simplified" and "lighten up", in all aspects.
Previously, I was using a foundation/bb-cream with medium coverage(my all-time favorite Bourjois Healthy Mix Serum foundation), but I had toned down to something with lighter coverage. Meaning, it will be less heavy for the skin. Because with the hotter summer, more sebum gets secreted, gorged within the enlarged pores, it will cause makeup to look thicker(and not nice) and may also cause acne.
My current favorite light cover shield is ZA Total Hydration BB Cream UV White, SPF 50 PA+++.



ZA Total Hydration BB Cream UV White, SPF 50 PA+++.
This feels totally amazing on the skin. It feels like you're applying a serum instead of a makeup product. It spreads so easily, offering a light and natural coverage which is still competent at evening out your skin tone. But for hyper-pigmentation marks or scars or very dark eye-circles, you do need to use a concealer. Although you feel your skin is well moisturized with this BB cream, the lasting power is actually decent.
And I never step out of the house without any sunscreen of course. And this is my favorite, Biore UV Perfect Face Milk(white bottle) SPF 50, PA+++ because it's sebum-controlling. It also strengthens the lasting powder of any bb cream that I use. And I always use it with the ZA Total Hydration BB Cream UV White.
You can also use it as a primer. It's simply AWSOME. Prolongs the lasting powder of all foundations/bb or cc creams.
Meanwhile, I've also switched to makeup products which are more lasting, meaning they're usually "oil-free" or "oil-control".




Etude House Dear Girls Be Clear BB cream SPF 30, PA++
This simply packs a punch for it's lasting power! It's super oil-control and it simply lasts all day! With the Biore sunscreen mentioned, I only need to blot max once throughout a day with almost zero touch-up! The texture is kinda matt so it's a must to moisturize properly before you apply. Gives a matt or powdery kind of finish. It's coverage is low to medium depending on the amount you use. Remember a little goes a long long way. Only 1 shade and it may be a teeny bit too fair for me, which is a slight complaint.
For both bb creams mentioned above, Etude House Dream On Loose powder is a great match. I use Clear Beige and I think it accentuates the 2 bb-creams very well. It's finely-milled so it sets both bb creams very nicely; does not make the makeup look thicker. It lasts fairly well too.
As I said, I hardly need to touch up if i use

Etude House Dear Girls Be Clear BB cream. For

ZA Total Hydration BB Cream UV White, I may need to touch up like twice for the WHOLE day. This mini pressed power pact, Etude House Dear Girls Be Clear Pact is totally awesome because it's packaging is so cute and so compact. It's simply great for touch-ups. This colour is peach and it only offers very light coverage and I love it for touch-ups because I dont wish my makeup to look thick or cakey. It's oil-control too so it helps your makeup to stay matt too.
Since the face makeup looks lighter, it also means eye makeup need to follow suit. I'm still using my existing gel liners with Urban Decay Primer Potion(UDPP) beneath it to make it lasts longer and smudge-proof. Just that I'm drawing thinner eye-liners
so that eye make-up dont look heavy as I dont wish it contrasts with the light face makeup. Sometimes when I'm having even lighter makeup, for e.g, just using
Etude House Dear Girls Be Clear Pact
alone, I will use Etude House Proof 10 eye-pencil. It looks more natural and lighter because it's not very black and looks softer. It's surprisingly, decently smudge-proof and lasting, more so with UDPP. It's good that it doesnt need sharpening. Cons will be you cant draw a very precise wing eye with it's round and forever-blunt tip.
I had forsake dramatic falsies and switched to more natural-looking ones too. Sometimes I go
without eye-shadows or just a light sweep of neutral colours.
For now, my favorite blusher for Summer!! F.O.X Fusion of expressions one touch blush, is an absolutely gorgeous coral! Apply lightly with the sponge applicator because it's simply too pigmented. I blend it out with a blush brush. Pretty lasting too.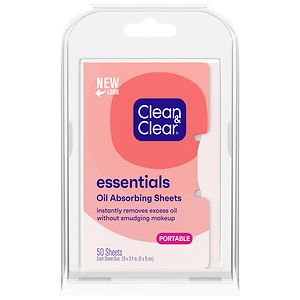 Clean & Clear Oil Absorbing Sheets
To blot out any oil on face before touching up. Blot once over any area will do. Over-blotting will cause even more oil to be secreted.
For skincare, if I was using emulsion for day, I will now switch to lighter gel-based moisturizer for day and then continue to use emulsion/serum for night. For night, there wont be much difference because I sleep in air-conditioned room where air is drier.
I have combi-normal/oily and sensitive, acne-prone skin. And I dont like my face to feel sticky, so usually I will apply toner and apply some gel moisturizer because gel moisturizer always feel light and refreshing; great for our hot weather in the day. For day, I'm using Naruko Magnolia Whitening and Firming Night Gelly(gel-based, left pic) but I only use a small amount especially before makeup. And at night, I will either use a bigger amount OR replace it with something more hydrating, like a emulsion or serum because I sleep in air-conditioned room which is drier. I'm using TheFaceShop Su Hyang Snow Balancing fluid(right pic), which is like an emulsion. I try to "mask" every week if possible...when I'm not overly tired. I love sheet masks that doesnt leave a sticky residue behind; most dont.
Origins Super Spot Remover and Adult Formula Acnevir Acne & Redness Relief Gel are treatment for any acnes or pimples break out.


Now, for hair! Sebamed anti-dandruff shampoo is my must-have shampoo for summer! Keeps scalp and hair fresh for entire day. Can be alittle drying for hair so must use a very nourishing hair mask for hair ends. I dont have dandruff by the way, but it still works great for oily scalp. It's best to alternate with another moisturizing shampoo by the way.
When I'm in a hurry to go nearby for a quick lunch, Marc Anthony 2nd day Clear dry shampoo(spray) is a savior. Simply spray onto scalp and hair generously and brush it through, your hair instantly look fresher.



Lastly...for body,
I highly recommend using a deodorant if you're going to be out ALL day. It's not about you sweating or not. It will just help you to stay fresh and dry ALL day. I love the feeling when I'm finally home after being out ALL DAY and I still felt as if I just had a shower. I've never tried other brands before because initially I picked up this, Enchanteur deodorant in Charming,
was because I like the scent and I use it when I go nearby neighbourhood areas(thought perfume was "too much" and wasting). The scent, Charming, also carries some similar notes to the perfume I'm using. So even if I use it with my perfume, I believe the scent wont clash. There are other scents available.
Lastly, if you're a hygiene freak like me, or you're obsessed with staying fresh, dry and clean ALL day, like me, then you can always keep extra panty liners or feminine wipes in your bag. =)
WHAT a long entry!! Pardon some repetitions. Hope it proves useful!! =D